We drive values . Since 1924.
This makes us a reliable partner in your supply chain.
The added value for our customers is what drives us. We have the answers to the following questions: How can logistics minimize production times? How can logistics offer support for the outsourcing of projects? How can lean production potential be increased?
These are the questions that over 1,900 Offergeld Group employees deal with everyday in order to provide group and individual logistics solutions for our customers. Flexibility. Reliability. A commitment to quality. These are the values we live by. In enhanced supply and value chains we assume responsibility for sensitive processes: With in-house warehouse logistics, first-class equipment in your own fleet and comprehensive quality management. A responsibility that each of our employees undertakes each day with great pride.
We drive values. Since 1924.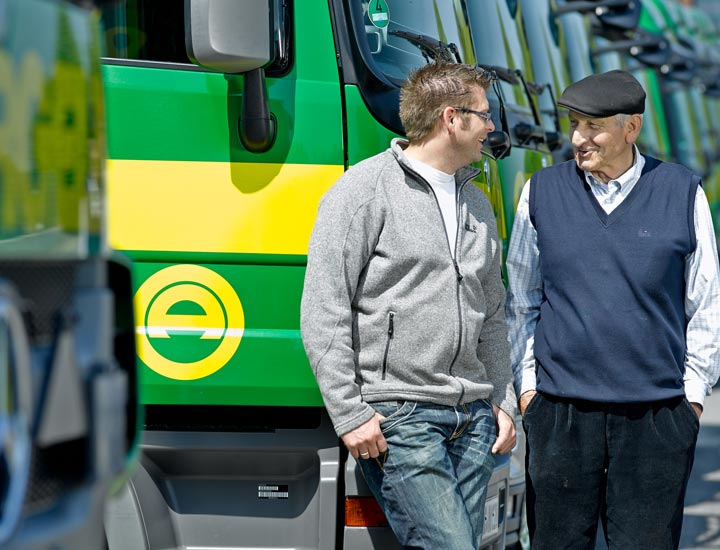 TRUST. PERFORMANCE. CONTINUITY
The values of a family business. The depth of services of a medium-sized company.
We are proud of our family continuity and entrepreneurial tradition. Both are reflected in our philosophy and our guidelines:
The name Offergeld stands for quality, reliability, flexibility, innovation, long-term thinking and independence.
The quality concept permeates all areas of the company: Personnel, equipment and our services.
We are partners on an equal footing, who act responsibly and know how important it is to have personal contact for carrying out smooth processes.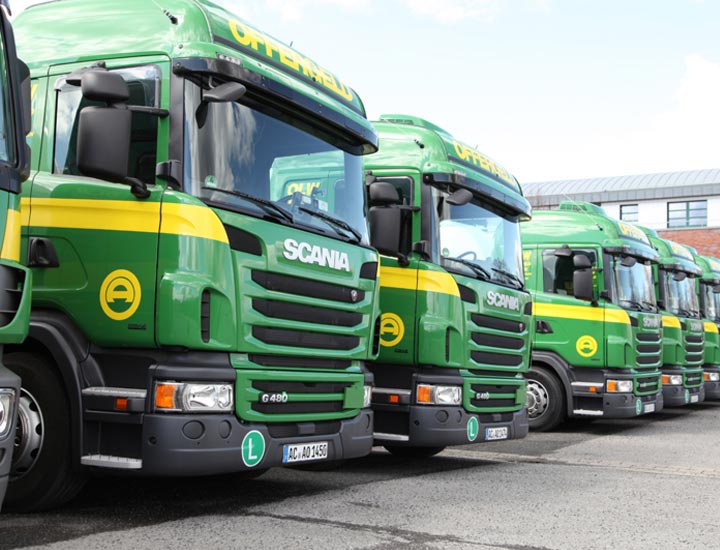 TRADITION AND MODERN STRUCTURES
Coping with the requirements of our customers
The development of sites and services of Offergeld group is driven by the needs of our customers. The European sites have logically arisen for the customer orders. You are guaranteed personal care on site – whether in Germany, Belgium, Luxembourg, England, France, Hungary or Poland. Healthy growth, consistent internationalization, personal commitment and sustainable corporate independence are our imperative points in the company strategy.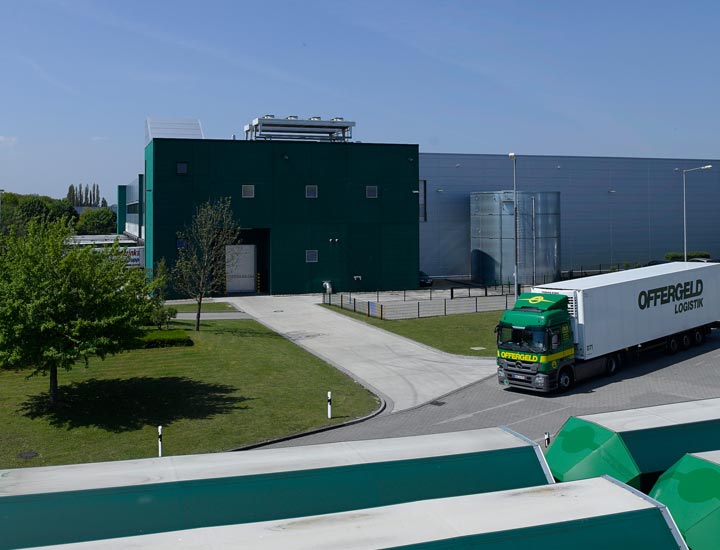 1924 - 1945 The start and a new beginning
1948 - 1983 Reconstruction and continuous growth
1990 - 1995 Reunification and the Europeanization of services
1996 - 2002 Expansion to the east
2003 - Today, furthering of European expansion
Expertise for your supply chain
Experienced minds for logistical challenges
As a contract logistics enterprise, we appreciate the combination of experience and innovation. In the larger picture, we are aware of the main reasons for optimized and reliable supply chains. This is reflected in the structure of management and all decision makers in the larger Offergeld Group.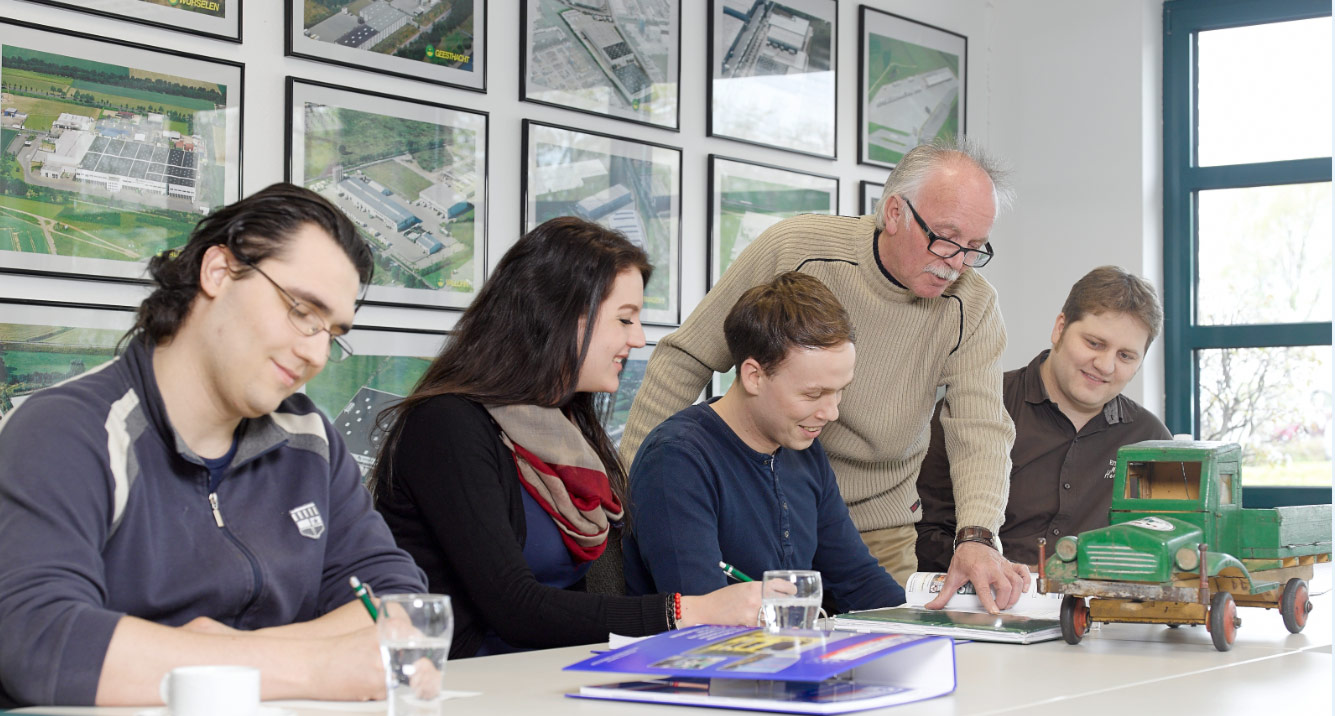 Brigitte Offergeld-Rehder
Geschäftsführerin
Vertrieb & Marketing

Dr. Johannes Offergeld
Geschäftsführer
Operations

Dr. Christoph von Roehl
Geschäftsführer
Finanzen & Administration

Site Director
Walter Bormann
Standortleiter Welkenraedt/Lüttich

André Abels
Standortleiter Aldenhoven

Anton Breitsameter
Standortleiter Eschweiler

Jürgen Hellwig
Standortleiter Gross Ippener
Standortleiter Geesthacht

Manuela Hüttig
Standortleiterin Schleinitz

Roberto Petzold
Standortleiter Wustermark

Gilles Nesci
Standortleiter Hombourg

Martin Weidemann
Standortleiter Orosháza/Budapest
Standortleiter Hautcharage/Luxemburg
Standortleiter Goole

Pawel Zielinski
Standortleiter Czestochowa/Kattowitz

Approximately 2,000 employees from different backgrounds and of different professions are employed in our group of companies. Many have conducted training with us and have been working for years, and even decades in our company, some of them since the second generation. Each individual employee has personal experience and skills that we highly value and continually develop.
We consistently train and further encourage our employees. The personnel at Offergeld share a passion for logistics and quality service. Therefore, they do everything possible to satisfy the customer.
Quality stands out
In our case, it is four fold.
Customer orientation
The high quality standards of our services will ensure increased productivity. The designs of all activities are geared to your specific needs. When it comes to trust, cooperation and partnership we have won numerous quality awards.
Quality Maintenance
Our QM systems comply with the DIN EN ISO 9001 and 14001 standards. Furthermore, additional quality reviews are carried out in collaboration with customers throughout several Offergeld locations.
Process orientation
For us, quality means continuous improvement of all processes. Day after day, performance is our motto. Our aim is a continuous further development of our QM system according to current customer and market requirements.
Employee orientation
We encourage and fully support our employees. Their highly qualified skills and enduring commitment are available to you at any time.
Lesen Sie mehr über Qualität bei Offergeld:
Conservation of resources.
Sustainability as a matter of principle.
Acknowledgment of the well-being of the next generation as an integral part of the DNA of the family business model. Protection of our environment and cutting down on the consumption of resources is integrated into our thinking. We continuously invest in the quality of our vehicle fleet, use state-of-the-art IT and telemetry systems for route optimization, set waste prevention policies at all locations and provide continuous awareness for our employees.
Offergeld also utilizes a detailed environmental strategy:
Recycling of materials
 The use of low emission exhaust systems and low-noise vehicles (Euronorm)
Waste reduction and separation
The use of combined transport and secondary highway roads, etc.
Our locations meet the environmental standard DIN EN ISO 14001.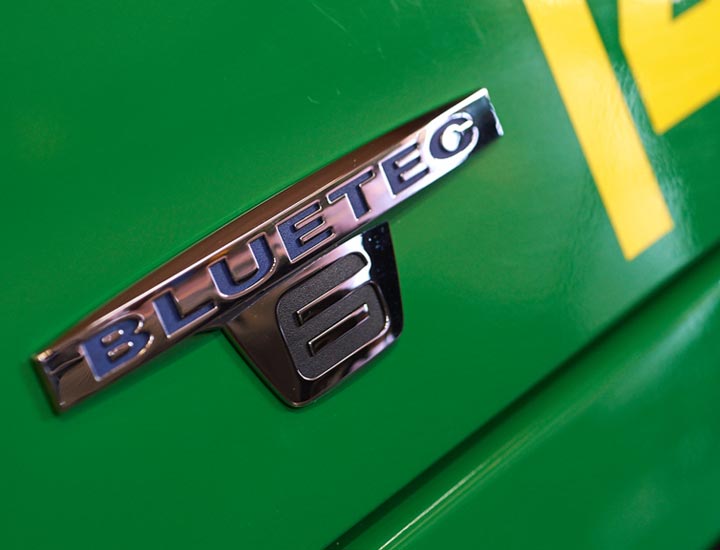 Die Wertschöpfung unserer Kunden treibt uns an.
Unsere Mission: Ihr unternehmerischer Erfolg.
In Deutschland zuhause. In Europa vertreten.
Ihre Logistik aus einer Hand. Unserer.
Gewachsenes Know-how für Spezialaufgaben.
Die Grundlage für individuelle Lösungen.