Professional storage
350.000 m² area for your logistics optimization
You have the goods, we have the storage capacity. They are the basis for flexible warehousing concepts. These range from inventory management and replenishment for internal supply chains on short-term intermediate storage for the buffering of seasonal peaks to cross-docking to simplify downstream production processes. We have special experience in the complete logistics outsourcing with own equipment and personnel.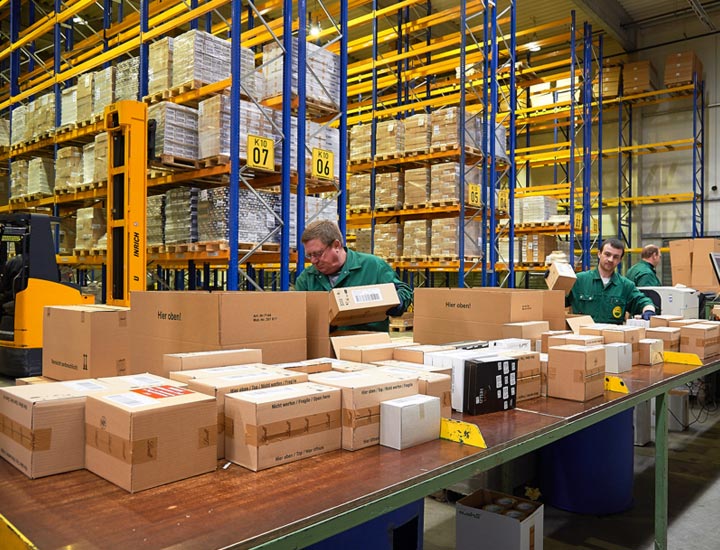 Our resources
350.000 m² surface space for own storage
Temperature regulated between 8°C to 18°C
Fully automated high-rack storage warehouse
Storage facilities for hazardous substances
Rail access
Trimodality
Our surfaces are available for
Centralized storage CCG1, CCG2 and industrial pallets
Block storage
Handling/cross-docking
Value-added services
Storage of special products (batteries, airbags)
Cumbersome parts (for car bodies, construction industry)
Die Wertschöpfung unserer Kunden treibt uns an.
Unsere Mission: Ihr unternehmerischer Erfolg.
In Deutschland zuhause. In Europa vertreten.
Ihre Logistik aus einer Hand. Unserer.
Gewachsenes Know-how für Spezialaufgaben.
Die Grundlage für individuelle Lösungen.